DATES FOR COURSES
DATES FOR LINDY'S COURSES AT DENMAN COLLEGE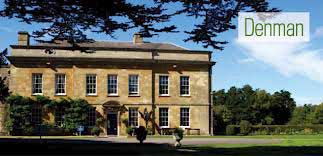 Denman residential courses
WINTER PRESERVES
Learn to master a wide range of skills. Make traditional marmalade, curd, and chutney with a touch of magic, concoct a couple of gut healing quirky fermented pickles and create some rich confits.
Wed Jan 30th – Friday Feb 1
Pumpkin and orange marmalade

Ginger and Lemon curd

Spiced root vegetable chutney

Fermented pickled shallots

Gut busting Korean Kimchi

Confit of duck

Potted venison
---
CURING AND PRESERVING
Get to grips with the basics. Learn to preserve fish and shellfish enhanced with herbs, to cure belly as bacon…the Italian way as pancetta and the French way as rillons. Smoke duck breast and make some preserves to serve with.
Wed Feb 28 – Friday March 1st
Gravadlax – Swedish cured salmon

Potted Newlyn crab with chilli and thyme

Pancetta and Bacon basics

Rillettes and Rillons of belly pork

Rillettes tart

Cinnamon and orange smoked duck breast

Red onion marmalade

Chilli Jam
---

ARTISAN DRINKS
Be ready for the bounty of harvest, learn to preserve your summer and autumn produce as wines, liqueurs, cordials and fizzy drinks. Have some fun, make cocktails, mocktails and punches for your parties. Discover how to make your own infusions from flowers, leaves and fruit.
Monday June 24th – Wednesday 26th June
Liqueurs

Walnut and chocolate liqueur

Summer fruit vodka

Cordials

Gooseberry and elderflower cordial

Raspberry vinegar

Mocktails, cocktails and punches

Tropical storm

Pussyfoot

The Duke of Cambridge

New Hampshire Sangria
Drying leaves, flowers, hips and citrus skins for infusion
---
A TASTE OF ITALY
Whether you are planning a trip to Italy, enjoy Italian cuisine or just want to try out the language to see whether you might like to learn it in the future, this is the course for you. Over two days you will learn conversational Italian, discover something of the history and culture of Italy and then cook up Italian favourites in the WI Cookery School. Not to be missed!
21 – 23 August 2019 beginners
Homemade tagliatelle with pesto

Baked peaches, pesche al forno

Assorted finger food - cicchetti

23 – 25 October 2019 improvers

Homemade gnocchi with gorgonzola

Polenta cake with citrus fruit

Assorted winter crostini
---
AUTUMN IN ITALY
Learn to cook the fruits of Autumn as the Italians do and delight your friends when you cook with the seasons for them this winter. Antipasto, gnocchi, risotto, game, dolce and biscuits enhanced with seasonal, fruit, vegetables and nuts
Monday 28th to Wednesday 30th October
Bresaola with marinated mushrooms and rocket dressing

Pumpkin risotto with sundried tomatoes and roast pumpkin seeds

Gnocchi di patate, potato gnocchi

Walnut sauce

Pheasant breast with Marsala wine and lime juice, Puy lentils, spinach, thyme and rosemary

Pear and Citrus Polenta Torta

Hazelnut Amaretti
---
ARTISAN WINTER PRESERVES
Learn to master a wide range of skills in time for Christmas. Make ready for the festive season with cranberry relish, mincemeat, and some traditional pickle onions, then concoct a gut healing and delicious red cabbage salad, some confit of duck and a slab of gravadlax.
9th – 11th December 2019
Cranberry and port relish

Apple, pear and quince mincemeat

Christmas chutney

Pickled shallots

Fermented red cabbage salad

Confit of duck

Gravalax with beetroot, aquavit and dill
Cookery cooking classes at Denman College with Cookery cooking classes at Denman College with Lindy Wildsmith