DATES FOR LINDY'S COURSES AT DENMAN COLLEGE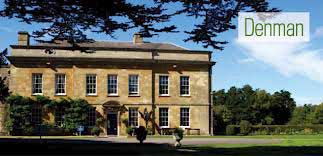 The WI Cookery School, Denman
Drawing on the amazing range of skills and experience of the Women's Institute, the WI Cookery School is a modern purpose-built cookery school located just outside Abingdon in Oxfordshire.
They welcome members and non-members alike and provide courses of varying lengths, from day classes to four-night residential courses for those wishing to fully immerse themselves in their chosen subject
Set in the picturesque village of Marcham, in Oxfordshire, the Georgian mansion and seventeen acres of grounds provide the pitch perfect atmosphere for learning.
Lindy teaches regularly at Denman. Her programme of courses for 201 is as follows:-
Click on each title in the table below to go to an outline of the course.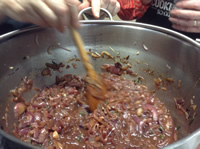 22 February - 24 February 2016: Grand Tour of Italy
The English 'milordi', as they were called, progressed down from the Alps through the Italian Peninsular on their grand cultural tours taking in Venice, Bologna, Florence, Rome, Naples and Sicily. This course follows in their footsteps to discover and make food and drink they encountered along the way.
For more information & to book http://www.denman.org.uk/

---
21 March - 23 March 2016 : Italian Trattoria Classics
Anybody who loves being on holiday in Italy will have enjoyed some fabulous informal evenings eating good, honest, simple food and local wine around a table in a trattoria. This course will teach you how to bring the flavours of Italy home with you!
For more information & to book http://www.denman.org.uk/

---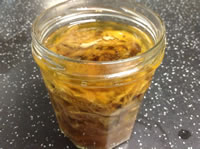 18 April - 20 April 2016 : Flavours of Sicily
Long-legged Italy kicked poor Sicily into the middle of the Mediterranean Sea, so says the old school room rhyme. Given this important geographic position and fertile land, Sicily, known as the bread basket of the Mediterranean, has long been a meeting point and melting pot of cultures from both east and west. With culture comes food and the traditions of the Sicilian kitchen reflect the island's rich history.
For more information & to book http://www.denman.org.uk/

---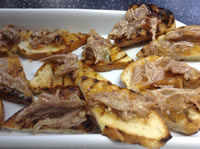 Cicchetti and Other Italian Dishes to Share
Course dates: 06 June 2016 - 08 June 2016
Cicchetti are uniquely Venetian. A little like Spanish tapas, they are meat, fish, vegetable, cheese and charcuterie based dishes to share. Like all Italian regional food they are seasonal and you will use early summer crops, such as asparagus and broad beans, to make crostini, serve smoked trout with celeriac, stir up risi e bisi (pea risotto) and deep fry tiny crab and thyme cakes. Venice's favourite dish fegato alla venziana - Venetian chopped liver - will also be on the menu.

---
Roman Holiday
Course dates: 13 July 2016 - 15 July 2016
Lindy lived and worked in the heart of Rome in Campo dei Fiori at the heart of the city surrounded by simple, traditional eateries. Join her and capture the authentic flavours of Roman summer fare.

---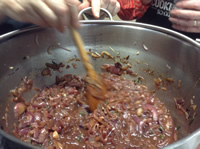 A Taste of Italy
Course dates: 24 August 2016 - 26 August 2016
Whether you are planning a trip to Italy, enjoy Italian cuisine or just want to try out the language to see whether you might like to learn it in the future, this is the course for you. Over the two days you will learn conversational Italian, discover the history and culture of Italy and then cook up Italian favourites in the WI Cookery School. Not to be missed!

---
Cookery cooking classes at Denman College with Cookery cooking classes at Denman College with Lindy Wildsmith